Global Test Equipment is a Full-Service Test and Measurement Equipment Company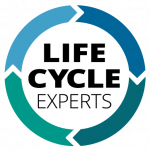 UTILIZATION SERVICES
Experienced Technicians
Featured Product Categories
Test and Measurement Equipment Services
Global Test Equipment provides full life cycle test and measurement equipment support, with various equipment acquisition programs to suit your needs.  Whether you are looking to buy new or used equipment, rent or lease equipment, we've got you covered with several different acquisition options to choose from.  When you require assistance in utilizing your equipment to the fullest potential, we also provide calibration and repair services from trained and experienced technicians.
If you have in-house expertise to maintain equipment, you can utilize our vast inventory of parts, accessories and manuals to extend the service life of your assets.   If you are looking for options regarding the disposal of your equipment, GTE offers options including trade-in, consignment or offering cash or credit for your electronic test and measurement equipment.
Expert Assistance and Support for Many Industries
Expert Service and Assistance
Global Test Equipment is headquartered in Downers Grove, IL, with an additional testing facility in Las Vegas, we offer free local pick-up and delivery in Southern California, Las Vegas, Phoenix, Milwaukee and Chicago. We provide calibration and repair work at both our in-house N.I.S.T. Traceable Calibration Labs, providing all levels of calibration on thousands of test & measurement equipment from dozens of manufacturers.
Global Test Equipment partners with our customers to provide value‐added, life cycle solutions for the acquisition and management of test equipment and related services.
Global Test Equipment offers extensive experience and in-depth knowledge to support customers throughout the entire equipment life cycle. Contact us today to learn more about our flexible programs to assist you in any stage of your electronic test and measurement equipment.